Make saving money fun with these frugal hacks for 2021!
We're well into 2021 (where did January go?). Now that Christmas and the holiday period is over, it's time to think about saving money to set up our future self for success. There are so many different ways you can save money. But we're here to make saving money fun with these 10 frugal hacks for 2021!
Saving during the COVID-19 pandemic
The coronavirus pandemic was especially good for Australian households. In the second quarter of 2020, the Australian household savings rate reached an all-time high of 22.10%.
According to the Australian Bureau of Statistics (ABS), this is because consumer spending dropped amid lockdown measures coupled with boosted social assistance benefits, such as JobSeeker and JobKeeper.
With JobSeeker set to end on the 31st of March 2020, Aussies won't be able to rely on the extra cash. That's why it's good to get into some healthy and easy habits early, so you can still save money into 2021. 
Back to basics: set up a budget
Before we get into the savings hacks, we'd like to highlight the importance of a budget first. If you're wanting to save money, it's a good idea to have some kind of budget in place. There are many budgeting options available for you.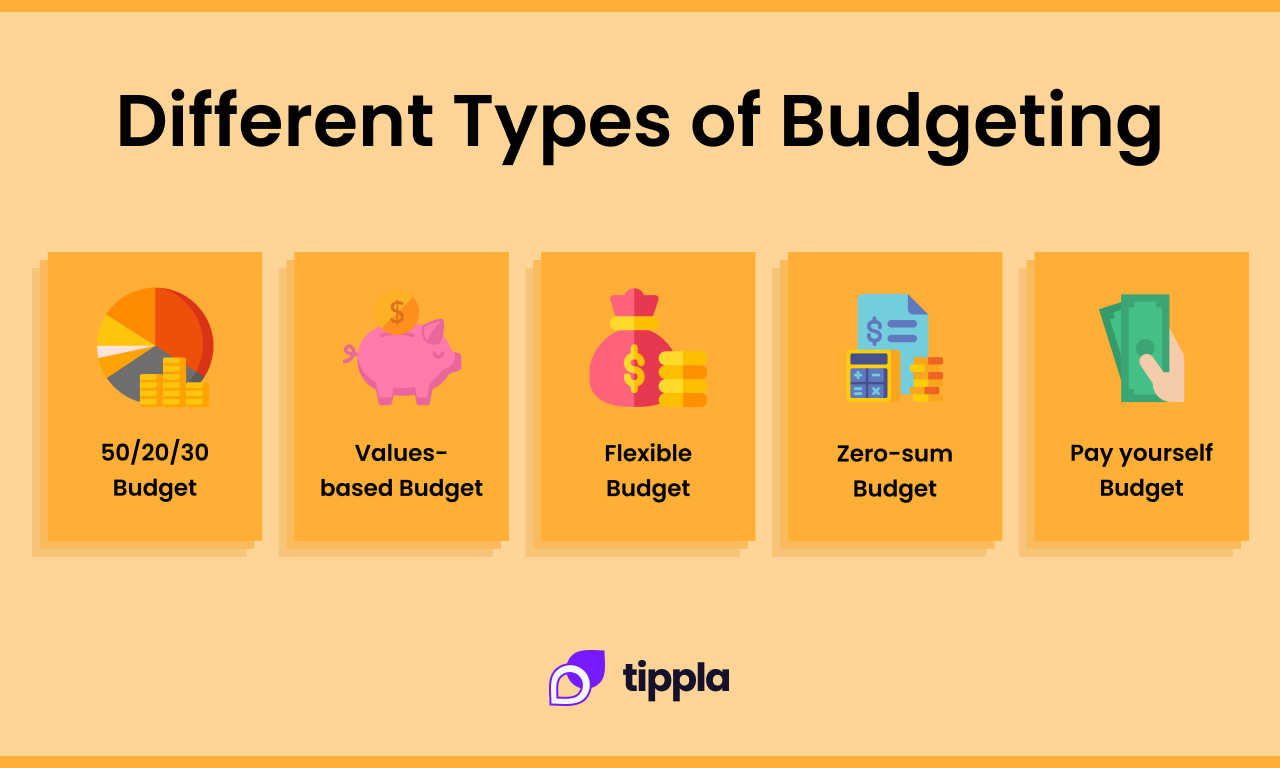 When it comes to what type of budget you should choose, well that decision is up to you. The most suitable budget for you will depend on your life circumstances and your savings goals.
There are many different budget hacks you can try to make your budget stick. You could download a savings or budgeting app that will help you sort out your expenses based on categories. You could try and set limits for certain categories, such as eating out, alcohol, exercise, etc.
10 Frugal Hacks for 2021
Let's get stuck into the frugal hacks you could try this year, to increase your savings and set your future self up for success.
Make a grocery list before you shop
Do you hate the hassle of going to the grocery store? Trekking up aisle after aisle. Reaching over people to get what you want. Socially distance in the narrow aisles. It can be a real chore. So why not reduce the time you're there?
There are two ways you can do this. You could make sure you have your grocery list written down and ready to go before you head to the shops. That way when you arrive, you know what you need. You can get in and out quickly. When you have a shopping list you're also less likely to buy things you don't need – even if Tam Tams are on sale! Writing a grocery list can save you time and money.
Order your groceries online
Want to take it one step further and avoid the aisles of the grocery store altogether? Why not order your groceries online. Most of the supermarkets allow you to order your groceries online. This way you don't have to walk up and down the aisles. You can choose your food and items from the comfort of your own home. You could either get them delivered or if you want to save money, pick them up from the supermarket at a designated time.
Meal prep, or cook in bulk
The 5 Ps – prior preparation prevents poor performance can be applied to this next saving hack – meal prep or cook in bulk. You would be surprised how quickly buying lunch at work adds up. 
One easy way to save money is to meal prep. When you have a free moment on the weekend, you could make a big dish – perhaps a curry, stir fry or something that's easy to make in bulk. Whatever you choose, you can freeze all of the different meals and then take them during the week for lunch. Then you can save money on buying lunches out. Nothing beats a home-cooked meal, right?
If you don't have time to make a few dishes over the weekend or whenever you have your day off, there's another hack you could try. Have you ever ordered at a restaurant? Take that principle and apply it to your cooking – make more than you can eat in one sitting. That way you're guaranteed to have leftovers and you can take the leftovers for lunch the next day, or even the day after!
Buying in bulk – it's not just for toilet paper
Just like cooking in bulk and freezing the leftovers is a good way to save money, so is buying in bulk. It often works out to be cheaper to buy non-perishable items in bulk. If you buy products that you use regularly, such as toothbrushes, toilet paper and detergent, they are often much cheaper when you buy them in jumbo sizes.
When you buy in bulk, instead of only buying products when you need them, time is on your side. This means you can wait until an item is on sale to buy enough to last you for a few months, instead of being forced to buy something at full price because you've run out.
Reduce your takeout coffee, embrace water
Just as buying your lunch out every day can hurt your wallet, so can buying a coffee every day! According to Statista, in 2019 the average price for a latte in Australia was around 3.96 Australian dollars per cup. If you buy one coffee a day, then that adds up to $19.8 a week. Assuming there are 4 weeks in a month, that's $79.2 your spending on coffees each month. 
Bringing a coffee from home, buying coffee sachets in bulk or having instant coffee (it's not that bad) could save you a lot in the long run. Alternatively, you could embrace water! It is good for you, it's refreshing and the best part of it all – it's free! What more could you ask for?
Do you remember the library? You should go there!
Do you remember that room filled with books, DVDs and computers? You probably would have had one at your school, you might have even visited one out in the wild. It's called a library, and many towns and cities have public libraries.
Why is this good? You can rent books, DVDs, audiobooks and more from your local library and it won't cost you anything. Most libraries will allow you to extend your rental if you don't finish what you're reading or watching. Some libraries don't even have fees for returning your items late. Instead of buying a book at full price at a bookstore, or renting a movie from iTunes, so can rent it free from the library. Another perk, when you move house, you won't have to cart kilos of books with you.
Alternatively, if you are one of those people that love to keep books when you're finished reading them, why not try and go to a secondhand bookstore? Secondhand bookstores are becoming increasingly popular and well-stocked. Because of this, many secondhand bookstores have all the books commercial bookstores have, but often for half the price.
Go old school and get yourself a piggy bank
You might not have had a piggy bank since you were a kid, but it's time to bring them back. A piggy bank is perfect for any loose change you might have lying around. Although annoying, those 5 cents coins can add up after a while. So instead of putting them into your local cafe's tip jar, why not tip yourself? After a few months, you might start making real progress. You could put that spare change into your savings account, or put it towards your bills, groceries – it's up to you!
Use fashion to help save money
Another frugal hack you could use to increase your savings is by utilising the power of fashion. How can you do this, you might ask? One savings hack is to buy clothes in neutral colours, so you don't have to buy as many. Neutral colours go with everything, and they often aren't the stand out of an outfit, so you can wear them multiple times without people realising it's the same outfit.
Another thrifty hack could be to visit second-hand clothes stores before heading to the shopping centres for a new outfit. Perhaps you might find just what you need for half the price.
On the flip side, instead of donating your clothes, or throwing them in the bin, why not try and sell your clothes? Even if you get less than what you paid for, it's still more than what you would get if you threw them out. Something is better than nothing.
Create a candle oasis – be energy conscious
You've probably heard this time and time again. Turning off the lights when you leave a room can save you money. Whilst that's true, it's not exactly enjoyable. Turning off lights when you leave the room, your air-con or heating off when you leave your house or switching appliances off at the switch are all great ways you can reduce your energy bill.
But how about taking it one step further? Turn off all of your lights and create a cosy candle oasis. This is way more fun, and also a great way to save money! You don't have to do it all the time. You could even try it once a week, once a month – whatever you want.
Utilise cashback deals and discount codes
If you're looking at buying something specific, it could be beneficial to look at the numerous cashback and discount websites, such as OzBargain, to see if the item is on sale anywhere, or if you can get money back on your purchases.
Want a new dress but it's not urgent? You could wait until there's a cashback for leading fashion brands and purchase your dress during the deal. Want a new blender? OzBargain is showing it's on sale at Harvey Norman. Doing your research before you buy something, or choosing to buy from stores with cashback deals going could save you a decent amount of money, particularly if you do it often.
Go forth with these frugal hacks for 2021
Although January might be behind us, it's not too late to implement some good habits and save money in the process. You could use the above 10 frugal hacks to boost your savings and set your future self up for success. It's not as hard as you think.