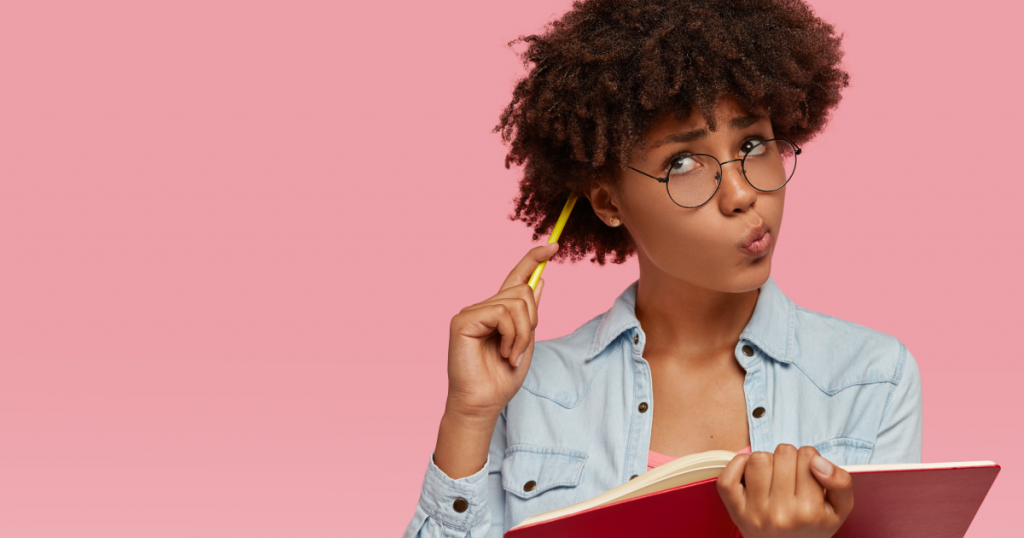 What credit score do you need for a personal loan?
When it comes to personal loans, credit scores tend to be a hot button topic. Many people assume that if they have a bad or even average credit score, there is no way they'll qualify for a personal loan. A few years back, when large banks were the main source of personal loans, this might have been the case. Yet, in the words of Bob Dylan – the times they are a-changin.
Today, things are a little different. It's no longer completely unheard of for someone with an average credit score to get the financing they desire. The rise of online and alternative lenders means there are now more choices to suit all kinds of situations. So even those with a subpar credit history have a better chance of gaining a personal loan.
Before you jump in with both feet – there are a few things you should know if your credit isn't exactly 'good'. Here's what you should be considering before you apply for a personal loan.
Is my credit 'good enough' to qualify for a personal loan?
Not sure if your credit is 'good enough' to qualify for a personal loan? Well, that depends on the credit reporting agency and the lender. In Australia, your credit score will fall anywhere between 0 and 1200. Each agency has its own ranking for what counts as 'good' but generally, scores between 620 and 725 will fall into that category. Anything below that is likely to lower your chances of getting approved for a loan.
You're also at the mercy of lenders. Lenders have varying approaches to credit, and some may still consider applicants who technically have 'bad' scores based on other factors.
That said, the higher your credit score – the better. Someone who boasts a very good or excellent score is likely to have little trouble getting loan approval. So, the better your credit generally the better your options.
Why do lenders care so much about credit scores?
Basically, a credit score is designed to represent the financial responsibility of a person and how likely they are to pay off their debt. Naturally, this is a big deal for lenders when they're weighing up a potential candidate for a loan. Credit reporting agencies use their own analysis methods to crunch the numbers.
Generally, though, someone who has an excellent score is considered highly likely to be in a good financial place over the next 12 months. Since those with excellent scores are five times less likely to run into financial issues than the average Joe, lenders are obviously more inclined to offer them a loan. 
How do I find a personal loan that's right for me?
You can apply for personal loans through a traditional bank, a credit union, or an online lender. Naturally, someone with good credit has their pick of the bunch when it comes to where they can apply. If you're considered to be higher risk, you're generally a bit more limited. Banks, for example, often have stricter requirements when it comes to credit. However, those who are already members of a certain bank can sometimes receive perks for applying, such as a larger loan amount or the ability to apply without going into the bank.
Credit unions and online lenders are usually more likely to work with Aussies that have less than perfect credit scores. 
Where can I get a personal loan?
Credit unions are not-for-profit and typically only available to those who live in a certain location, work in a specific area, or are involved in a specific trade. While you can walk into any bank and apply for a loan, a credit union will typically require you to become a member first.
Nowadays, people can also apply for personal loans online. In most cases, there is a pre-qualification that determines whether you are eligible for a loan before a hard credit check is carried out. Since there are so many personal lenders online, they tend to be more competitive and work harder to set themselves apart. So you might find some have no fees, flexible payments, or options to reduce your interest rate while paying the loan back.
How do lenders look at credit scores?
Some lenders are geared toward those with great credit, typically with lower interest rates and larger loan amounts. Others are open to catering to those with average or worse credit. While the rates might be higher with this choice, they often offer loans to a larger group than the others.
A bank, for example, would offer you a rate on a loan depending on how good your credit score is – the better the score, the lower the rate. 
How do you compare loans?
Rates matter when searching for the right personal loan, so this is a good place to start when comparing your options. The lower the rate, the less you'll have to pay over the lifetime of your loan. Just be careful to weigh up the associated costs as well, since they could end up costing you more than what you'd save with a lower interest rate.
Next, you want to dive a little deeper. Consider extra features that may be useful to you over the life of the loan. Since we're talking about credit, no exit fees might be a big drawcard for you as they'll allow you to pay off your debt as soon as you'd like to – free of charge. There's nothing your credit score likes more than repaid debt!
You also need to realise that some lenders may offer specific personal loans. For example, some online lenders only offer credit card consolidation loans, and some credit unions may only do large loans for specific purposes, like home improvement. So, just make sure your lender is able to provide the finance you're after.
Is it a good idea to apply for a loan with bad credit?
Whether you apply for a loan when you have average or bad credit is entirely dependant on your situation. The important thing is that you do your research before you start sending out applications!
While it can be more difficult to get a loan with below-average credit (and often more costly) it's not impossible. Some lenders will look at more than just your credit score. They may look at other important details, like your debt-to-income ratio or current spending habits when assessing your application. The worse your credit score is, though, the more likely you are to pay a higher interest rate. This is because the lender is taking on a bigger risk by loaning money to you. They've got to cover their bases too.
Ultimately, you'll want to ensure that if you do opt for a bad credit lender you're fully capable of meeting the loan repayments. If you think you'll have trouble with that, then you may want to spare a thought for your credit score. Even if your current credit rating is less than the average Aussie's, the last thing you want to do is make it worse. A bad credit score can really impact your ability to get finance in the future, and who knows what opportunities might come knocking with time.
What to do if you're rejected
So, the worst has happened. You've been turned down for a personal loan and you find yourself back at square one. What now?
Nobody likes rejection, least of all your credit score. You might be thinking – the more lenders you apply with, the higher your chance of approval, right? Wrong! Each application with a lender will result in more credit enquiries appearing on your credit report.
Credit enquiries are recorded in your credit report any time a financial institution conducts a credit check and views your file. The bad news is, this can really drag down your credit score. The more hard enquiries you have over a short period of time, the worse the impact on your score. This is why research is your best friend when you're searching for a loan.
If you've done your research and you still find yourself staring at a rejection letter from a lender, here's what we recommend you do:
1. Triple check that credit score
If you think your poor credit history might be the source of your problems, find out why. Your credit report could tell you exactly where you're going wrong. Maybe it's too many overdue repayments or previous bankruptcy that's holding you back. Either way, information is power.
You can access a free annual copy of your credit report directly from one of the three major credit reporting bodies. A lot of this raw data may seem confusing to the untrained eye. So, you may also want to consider using a credit check service. We happen to know a guy if you're looking.
2. Smash your debts
Nothing is going to make your case to a lender more than repaid debts. If you've got overdue payments on your credit file, this is often a major red flag to financial institutions. Show them they've got nothing to worry about by ensuring you're on top of all your repayments.
In most cases, if you are struggling to make repayments you may be able to come to a new agreement with your lender. So, don't be afraid to reach out to them directly if you need to.
3. Set a budget
Lenders don't want to just see you've got a good financial past, they also want to see you have a promising financial future. Setting a budget can be a good way to start organising your finances and ensuring you've got the money to meet loan repayments. If you're new to budgeting, check out MoneySmart's guide. It's a good place to help you get started.
4. Get some advice
The team here at Tippla are hardly loan experts. We can help you improve your credit score with our smart insights, but if you're struggling with debt it's always a good idea to speak to a professional. A financial advisor could help you organise your finances and set you on the right path so that you can apply for a loan with confidence.
For more information on managing debts, click here.
Tippla, for smarter credit checks
Do you want to check, monitor and improve your credit score? What if we said it didn't have to cost you anything? That's what you get when you sign up to Tippla!
Subscribe to Tippla and let us help you reach your financial goals with our smart monitoring and insights. We compare your score from multiple reporting agencies to give you the best understanding of your credit.
At Tippla we'll always do our best to provide you with the information you need to financially thrive, but it's important to note that we're not debt counsellors, nor do we provide financial advice. Be sure to speak to your financial services professional before making any final decisions.